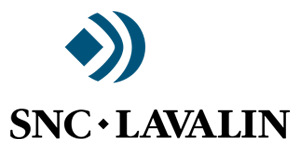 Founded in 1911, SNC-Lavalin is recognized globally as a leader in delivering innovative engineering and construction solutions to clients across clean power, infrastructure, mining & metallurgy and oil & gas. Through a flexible, client-focused approach we provide consultancy, front-end engineering and design, through to self-perform construction, completions & commissioning and operations & maintenance, all underpinned by our digital know-how driving efficiency and optimisation.
The breath of our offering has strengthened from our acquisitions — most recently with Atkins, Houston Offshore Engineering and Faithful + Gould in 2017, and previously in 2014 with Kentz and Valerus, bringing together world renowned technical, design and self-perform construction and operations and maintenance experts.
Over the last 50 years we have delivered many of the regions iconic projects. Examples across our key sectors include: Oil & gas – Burrup Ammonia Plant, Pluto LNG project, Northwest Shelf, Chevron-operated Gorgon project, Ichthys and QGC; Mining and metals – Roy Hill, Paroo and Sunrise; Clean Power – Stockyard Hill Wind Farm, Hulu Terengganu Dam and The 12 Small Power Producers Project; and Infrastructure: West Connex Project, Sydney Metro, Perth Forrestfield Airport Link and the Singapore Grand Prix.
With vast knowledge of the Burrup region and working with local communities we are well positioned to deliver Project Destiny. Our team of passionate engineers are currently developing the design of the urea fertiliser plant and related facilities, including a water treatment plant, a power plant, as well as urea storage, loading and unloading facilities. Upon successful completion and approval, expected in Q1 2019, delivery of Project Destiny will commence in Q4 2019.
Driven by our vision, safety leadership practices and values, SNC-Lavalin's experience and proven capabilities ensure that we can deliver cost and schedule certainty to clients, safely and anywhere in the world. We are your partner of choice, building what matters to you.